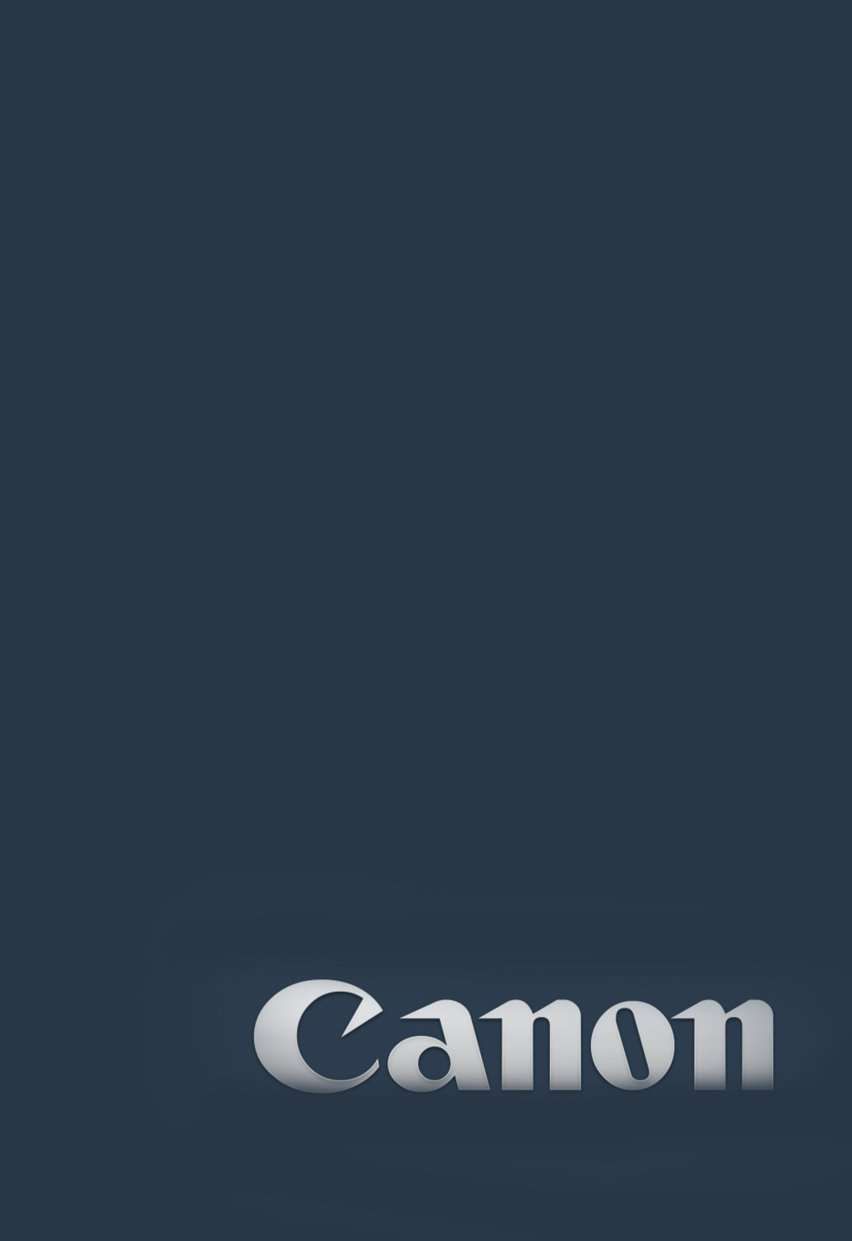 Index
History of the company
History of Logo
Company Officers
Corporate Organization Chart
Company Business
personal Business
Office
Professional
Industry
Achievements
Why Canon is a Groundbreaking brand?
Picture Gallery
References
History of Company.
The company was started in 1930's. Now this company is one of the global leaders and the best market leaders in cameras, camcorders, printers and optical products. In past this company was originally named Seikikogaku Kenkyasho, meaning precision optical industry. The founded by Takeshi Mitharai, Goro Yoshida, Saburo Uchida and Takeo Maeda. Founders' goal was to create Japan's first-ever 35mm camera with focal plane shutter
When these four founders couldn't purchase any necessary equipment, they made a camera with Nikon Corporation. They include Nikon lenses for the Canon cameras. Canon team made their first prototype of a camera for the first time in Japan. It was named as Kwanon.
Over the years, the name switched from there to canon camera Co Inc. and Finally Canon Inc. in the 1960s.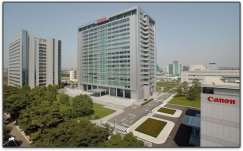 Canon Company always believed in ground breaking inventions. They started to thinking out of the box and they always applied their things with future in mind, therefore brand and business started growing rapidly. Canon started to take over the market. This company was always the first to launch something new to the world. After the canon foundation was established eventually.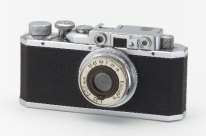 In 1934:- Canon make their first Camera Product, 35mm focal- plane-shutter camera.
In 1935:- Their company registration with the trademark.
In 1936:- They introduce their 35 mm focal-plane-shutter camera to the market.
In 1937:- Precision Optical Industry, Co., Ltd. is founded.
In 1939:- In-House production of Serenar Lens commenced.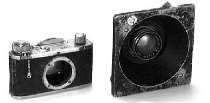 In 1940:- Japan's first indirect X-ray Camera is developed by Canon.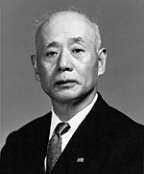 In 1942:- Takeshi Mitarai is appointed as president of Precision Optical Industry, Co., Ltd.
In 1945:- They started to make midrange J ll focal-plane-shutter camera.
In 1946:- The Ginza Camera Service Station opens and Canon Sll is introduced.
In 1947:- The Company became Canon Camera Co. Inc. and Japan government gave their priority to canon when Japan resumed export activities.
In 1949:- In this year canon ll B camera released.
In 1951:- Serenar 50mm f / 1.8 lens is introduced.


In 1952:- They launched the IV sb camera.
In 1954:- They improved IV sb before the sale next stock.
In 1955:- Cine 8T Movie Camera development began in this year. And they opened New York branch Office.
In 1956:- They released Canon First 8mm Movie camera Cine 8T.
In 1957:-Canon Europa, is established in Geneva.
In 1958:- They introduced zoom lens for television broadcasting.
In 1959:- They introduced their first SLR camera Canon Flex. And Canon Reflex Zoom 8 was born.
In 1960:- They developed a magnetic head for use in VTrs. And they entered the market for magnetic heads.
In 1962:- They developed their five year plan entry into the business machine market. And they developed the R lens for SLR cameras.
In 1963:- They started their works on optical fiber development. And they introduced X-ray mirror camera. In this year they introduced "Canon Demi" pocket camera.
In 1964:- this year FL lens series to replace the R lens, it's get the same appearance of "FX" system. And they opened Tamagawa factory producing 8mm movie cameras and lenses. The main thing was Canola 130, the world's first 10-key electronic calculator they introduced.
In 1965:- This year they enter the photo-copying machine field with the introduction of the Canofax 1000. And they established Canon U.S A. Inc.
In 1967:- This year was the 30th anniversary of the canon slogan. And they established Canon Latin America, Inc.
In 1968:- This year they established canon business machine sales Inc. in Japan. They introduced their NP system the original electro-photography technology. And also they introduced the plain paper copier to market.
In 1969:- This year they changed their company name to Canon Inc. Furthermore they established their Fukushima camera manufacturing plant.
In 1970:- This year Canon introduced their NP-1100 Japan's first plain paper copier to the market.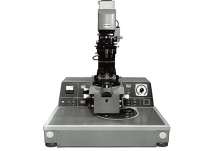 In 1970 year they introduced their first mask aligner PPC-1.
In 1971-1980 Canon Company started their four organizations marketing their canon brand and their production equipment's in New York, Philadelphia, Chicago and Los Angeles.
In 1980-1999 Canon company make new standards for Color, Black and White and fax technology. End of the 1990s all four sales companies purchased by CANON U.S.A.
In 2000-2010 this time period Canon U.S.A their four foundational companies changed their marketing tricks. In 2003 New York and Philadelphia sub companies merged with canon business solutions, Inc.
In 2008 three regions officially combined with the Canon Business Solutions, Inc. This combined strength give the best effort to go better position Canon. Canon Business Solutions opened more than 50 offices around the U.S country. Because they wanted to give the best service for their valuable customers.
In present: –Canon U.S.A Company merged with North America Canon Business Solution to from one of the largest imaging business to business sales organization in the world. This merged company named as Canon Solutions America, Inc.
History of Logo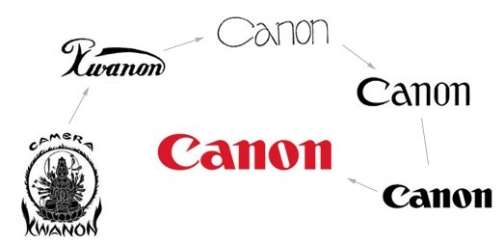 The logo "canon" holds such meanings. It effectively shows Canon's corporate spirit, this aims to set a global standard for advanced technologies and service while becoming a top in the industry to which will direct one's hopes or ambitions towards achieving something.
The Canon's logo, introduced in 1935. Although it changed allover to present logo as company grows. Without being affected these modifications, the strong character without absorbing it in the sweeping inward stroke of the "C" has remained intact from the day that the company was founded. Make great efforts to achieve for consistent behavior in communication since day one has greatly contributed to the worldwide.
The present canon logo contains a vivid red color, although it has undergone for a number of changes before it reaching the present logo.
In 1933, when precision optical instruments laboratory was established, they use the name "Kwanon" to cameras manufactured on the trails basis at this time. This title reflected the quality of being well meaning of Kwanon, the Buddhist Goddess of Mercy, and include the company's vision of creating marvelous & magnificent cameras in the world. The logo also represent the image of the Goddess "kwanon with 1000 arms and flames".
When the company attempt to find to begin full-scale marketing, it needed a fantastic brand name that all the people will accept in the world. So, for this an attitude to a particular issue, in 1935 the name Canon was registered as the official trademark. This word Canon has a number meanings such as scriptures, criterion and standard. The trademark therefore showing the qualities that deserve the specified action of a company involved with fact of being exact and accurate equipment, where accuracy is fundamentally important. It is also be an expression of the company's desire to meet world-class principal and industry standards. Although these both words Canon and Kwanon had the same pronunciations, the transition went smoothly.
A designer specializing in advertising created the original Canon logo in 1935. The "C" was exclusive in that its top end curved inward, ending in a sharp point. This style of particular design of type did not then exist in Europe or North America. The Canon name and logo were designed to show the company's global prospect, which it adopted right from beginning to the present.
In 1947, Precision Optical Instruments Laboratory underwent quite a few name changes before the adoption of Canon camera Co, Inc. This change was important in that Canon brand and company names were unified for the first time in its history. Several versions of logo were also used, until a unified version was created in 1953. After further clarification, the logo of present was perfected in 1955, it has remained unchanged for nearly half a century.

Company Officers
CEO Fujio Mitarai
President Masaya Maeda
Executive Vice PresidentToshizo Tanaka
Senior Managing Director Shigeyuki Matsumoto
Audit and SupervisorsMakoto Araki
Kazuto Ono
Executive Vice Presidents Yoroku Adachi    
Toshio Homma
Senior Managing Executive OfficersHideki Ozawa
Seymour Liebman
Rokus van Iperen
Managing Executive OfficersYasuhiro Tani
Kenichi Nagasawa
Naoji Otsuka
Hiroyuki Suematsu
Shigeyuki Uzawa
Masanori Yamada
Aitake Wakiya
Akiyoshi Kimura
Eiji Osanai
Masaaki Nakamura
Akio Noguchi
Ryuichi Ebinuma
Yuichi Ishizuka
Kazuto Ogawa
Executive Officers Shunsuke Inoue
Takayuki Miyamoto
Katusumi Lijima
Soichi Hiramatsu
Kazuhiko Noguchi
Masato Okada
Yoichi Iwabuchi
Hiroaki Takeishi
Takashi Takeya
Nobuyuki Tainaka
Takanobu Nakamasu
Toshihiko Kusumoto
Akiko Tanaka
Go Tokura
Ritsuo Mashiko
Hissahiro Minokawa
Noriko Gunji
Canon Organization Chart

Company Business
Canon Company have wide range of businesses around the world. They specialize in image and optical products, camera, photocopiers and printers. Canon Company has become a leader in digital imaging, office printers, copiers, fax machines, and broadcasting equipment. They have more than 200 companies worldwide. They have some business types.
*Personal
*Office
*Professional
*Industry these are the categories of their business.
They have many products under this. For a person who want to capture the moments, scenes from travels, special occasions, Canon Company develop the best products for these things.
These are the some products they have,
Interchangeable Lens Digital Cameras
Digital Camcorders
Digital Camcorders
Connect Stations
Inkjet Printers




Canon Company have high-quality printers and products for office use. And also they have software solutions and cloud-based document services and other technologies. Canon Company offers wide range of tools and products for office work environments.
Laser Printers and Multifunction Printers
Large Inkjet Printers
Multimedia Projectors
Business Inkjet Printers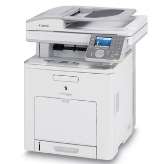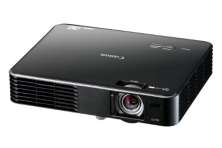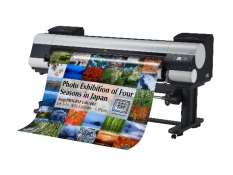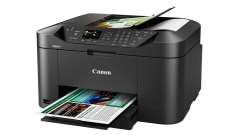 Canon professional use products are made with high technology. Their professional cameras provide high image quality. Canon image products earned the trust of the top professionals in world. In the medical field their imaging technologies deliver the best support. These are some products at Professional level.
Digital Cinema Cameras
Professional Displays
Ophthalmic Equipment
Digital Radiography
Professional Photo Inkjet Printers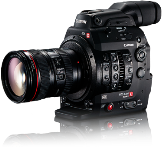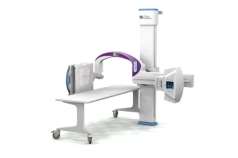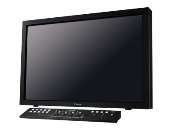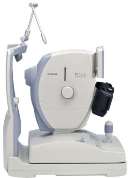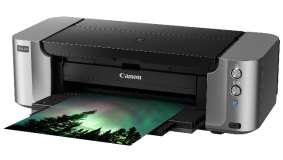 Canon Company produces the high-performance, high-image-quality industrial equipment. They have many products in this category, these are some of their products.
Digital Production Printing System
3-D Machine Vision Systems
Semiconductor Lithography Equipment
Commercial Photo Printing
MR Systems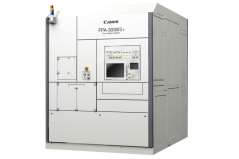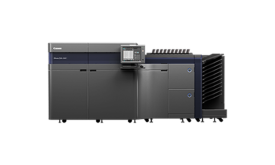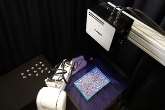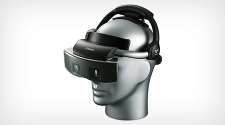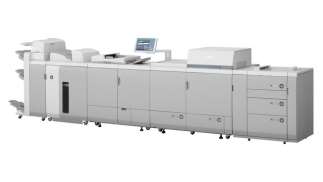 Achievements
Since the beginning of Canon Company in 1930, it has achieved many things so far in its journey of nearly 86 years till now. This multinational company is recognized as one of the greatest companies because of its great achievements. Canon achieved greatness in several areas which they develop their products to. They achieve so many things mainly because of world known quality of their product.
Canon Company achieved productions of its interchangeable lenses surpasses 100 million mark as world's first in 2014.
Canon Company celebrated production of 110 million interchangeable EF lenses in 2015.
Canon Company celebrates production of 50 million EOS-series SLR cameras.
Canon Company wins five Winter pick Awards in 2015
K-35 Macro Zoom Lens K5 * 25 win Scientific or Technical Award U.S Academy Awards in 1973
EF35-350mm USM Best Lens in Europe, TIPA European Photo and Video Awards in 1993
Canon Eye Focusing Control Win Best Technology and Design In Europe, TIPA European Photo and Video Awards.
EOS-IV TIPA Best SLR Camera in 2000 and also it win European Professional Camera of the year.
DIGITAL IXUS TIPA Best Digital Compact Camera, TIPA Best European Photo and Imaging Awards in 2001
EOS- 1D TIPA Best Digital Camera In 2002
EOS-1Ds Camera of the year and EISA European Professional Digital Camera of the Year in 2003
EOS-1D Mark ll TIPA Best Professional Digital SLR Camera and EISA European Professional Digital Camera Of the year in 2004.
EOS-1Ds Mark ll TIPA Best D-SLR Professional Digital Camera in Europe in 2005.
EOS 5D EISA European Professional Camera of the year and TIPA Best D-SLR Professional in Europe 2006
EOS-1D Mark lll TIPA Best D-SLR Professional in Europe and EISA European Professional Camera of the year in 2007
EF-S55-250mm TIPA Best Entry-Level Lens in Europe in 2008
EOS 5D Mark ll, Camera of the year and European Advanced Camera EISA Awards in 2009
EOS 7D TIPA Best DSLR Expert and EISA European Advanced SLR Camera in 2010
EOS 600D TIPA Best Entry Level Product and European Camera of the Year in 2011
EF70-200mm f2.8L IS ll USM TIPA Best Professional Lens in 2011
EOS 1D X Best DSLR Professional TIPA Awards and iF Product Design Awards in 2012. And also EOS 5D Mark lll Best Video DSLR TIPA Awards and European Advanced SLR Camera in 2012.
EOS 6D Camera Journal Press Award , Good Design Award, Best DLSR Expert TIPA Awards in 2013
EOS Remote Smartphone App Good Design Award 2013
Canon 70D Bes DSLR Advanced TIPA Awards and Camera Journal Press Award in 2014
EOS 7D Mark ll European Prosumer DSLR Camera EISA award , Best DSLR Expert TIPA Awards in 2015
EOS 5Ds, EOS 5Ds R European Professional DSLR Camera EISA Award in 2015
EOS-1D X Mark ll Best photo / Video Professional Camera TIPA Awards and European Professional DSLR Camera EISA Awards in 2016
Why canon is a Groundbreaking brand?
What's groundbreaking about canon brand is that it always sets new standards in areas which they develop their products to. They always try to include new technology in their products and let customers experience things that they never experienced before. Since they developed their first camera in 1930, they had a vision to improve quality and to produce better products than its rivals. This journey is very special as canon always tried their best to provide quality product to their customers.

Picture Gallery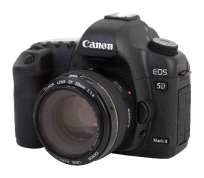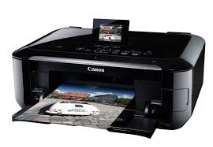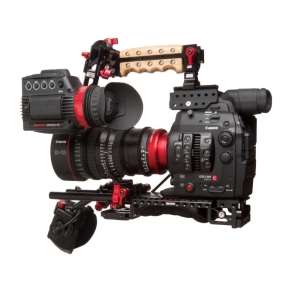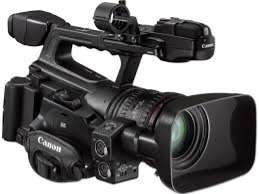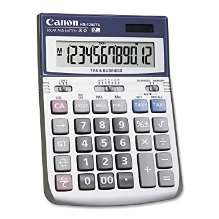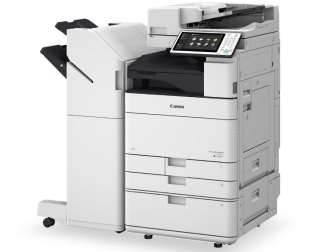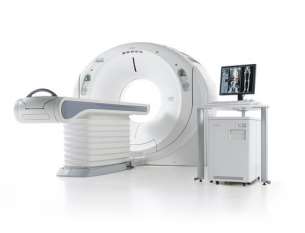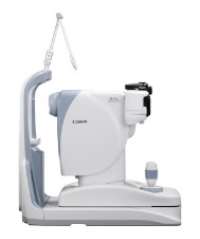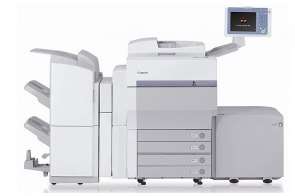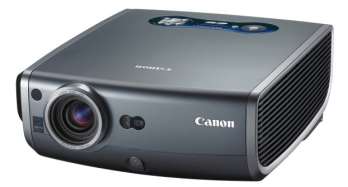 References
https://www.dpreview.com
http://www.robgalbraith.com/
http://cmu1.jp.canon.com/camera-museum/history/canon_story (Translated to english version in chrome translator)
http://www.kaisyahakken.metro.tokyo.jp/success/example/ (Translated to english version in chrome translator)
http://www.canon.com/technology/approach/history/op-tech.html
http://sgalagan.com/canon-company/
http://www.canon-bm.com.ph/index.html
http://www.kenrockwell.com/canon/fd/ae-1-program.htm
http://uk.iofc.org/ryuzaburo-kaku-1926-2001
http://www.mrmartinweb.com/35mmslrauto.html
http://petapixel.com/2011/03/23/evolution-of-canons-name-and-logo/
http://digital-photography-school.com/printers-laser-vs-inkjet/
https://shop.usa.canon.com/shop/en/catalog/connect-station-cs100
http://www.camerahouse.com.au/products/Compact-Cameras.aspx
https://www.usa.canon.com/internet/portal/us/home/products/details/digital-radiography-fluoroscopy/digital-radiography-solutions/radpro-urs-universal-radiography-system
http://www.japanbullet.com/technology/canon-pixma-pro-10-professional-photo-inkjet-printer
https://www.usa.canon.com/internet/portal/us/home/explore/product-showcases/industrial-products/litho-products
http://global.canon/en/c-museum/history
http://www.canon.co.uk/about_us/press_centre/press_releases/industrial_products_news/optrafair_2015.aspx